GIT RITE MOVIE AND SOUNDTRACK $6.00
STREET KID MOVIE AND SOUNDTRACK $6.00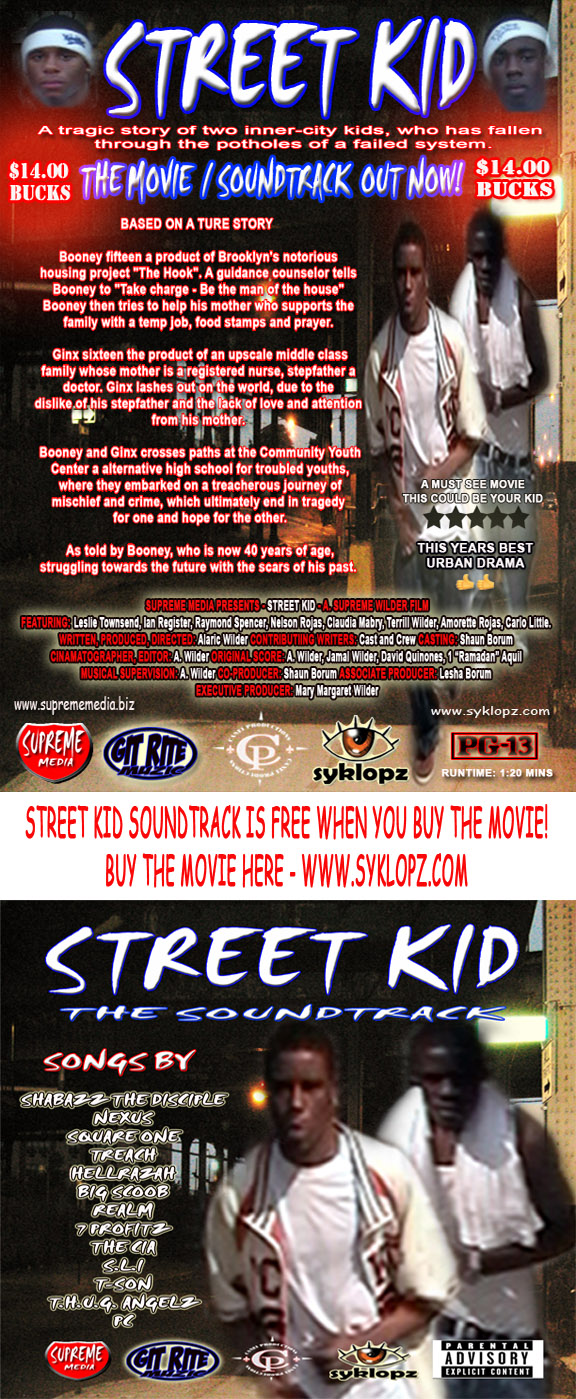 BASED ON A TURE STORY
Booney fifteen a product of Brooklyn's notorious housing project "The Hook".
A guidance counselor tells Booney to "Take charge - Be the man of the house" Booney then tries to help his mother who supports the family with a temp job, food stamps and prayer.
Ginx sixteen the product of an upscale middle class family whose mother is a registered nurse, stepfather a doctor. Ginx lashes out on the world, due to the dislike of his stepfather and the lack of love and attention from his mother.
Booney and Ginx crosses paths at the Community Youth Center a alternative high school for troubled youths, where they embarked on a treacherous journey of mischief and crime, which ultimately end in tragedy for one and hope for the other.
As told by Booney, who is now 40 years of age, struggling towards the future with the scars of his past.
SYNOPSIS
Struggling producer, Boogz, is in much need of cash to get his independent record label up and running.
Boogz comes up with a plan to stick up Duke a well-known King Pin of Brooklyn's notorious drug trade. With the Success of the heist Boogz uses Duke's money to build his Label "Git Rite Records" while unknowingly being hunted by Duke and his crew.
ALL MOVIES ON SALE! $6.00 EACH.
STREET KID TRAILERS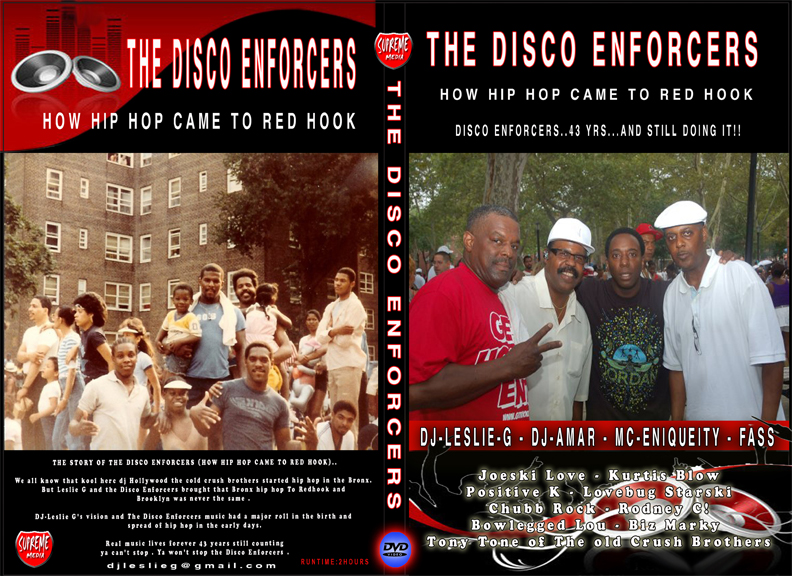 Disco Enforcers DVD Movie $6.00
Disco Enforcers Movie Trailer